>> Saturday, August 1, 2009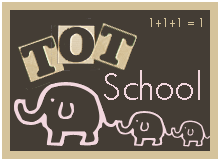 (The Little Lady is 25 Months)

To my surprise, the Little Lady's first week of school went very, very well! As I mentioned last weekend, I decided to try the first week of Brightly Beaming's toddler curriculum. I may use their activities from time to time, but (
for reasons I'll discuss later
) I am not planning on relying solely on their lesson plans from here on.
Our week of activities ended up being cut a bit short, thanks in part to the Little Lady's two-year molars making an appearance. She was soooo miserable Thursday and Friday.
Here are a few pictures from the week. Sadly, I kept forgetting to take pictures of our activities, so I don't have good photo documentation of everything we did this week. I'll do better next week!
Day One
(
learning about cows and the preposition "On"
)--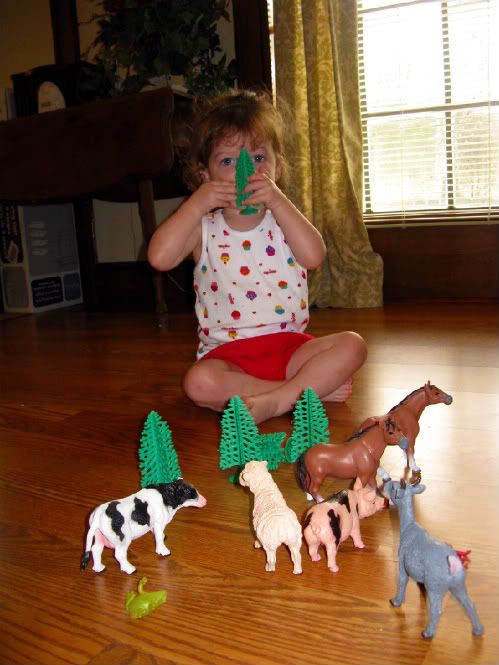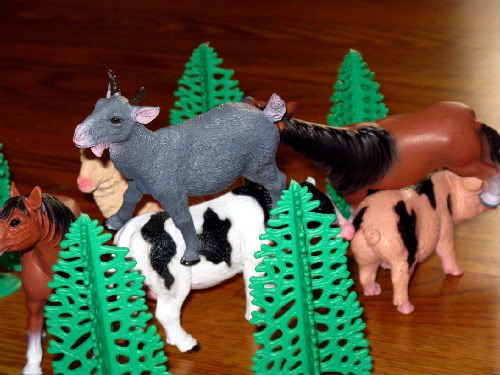 Day Two
(
learning about squares
)--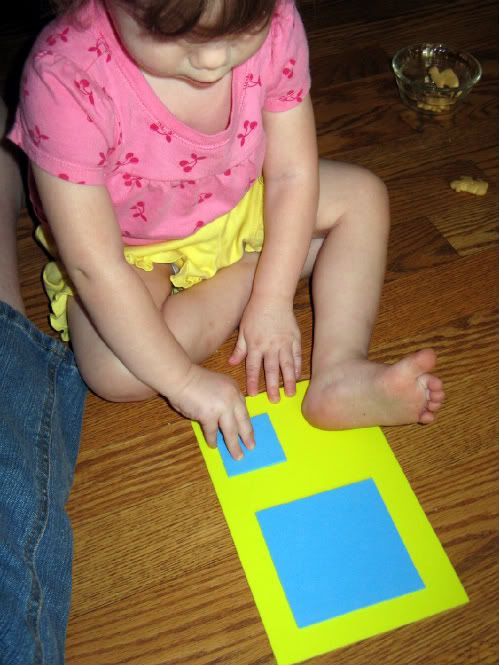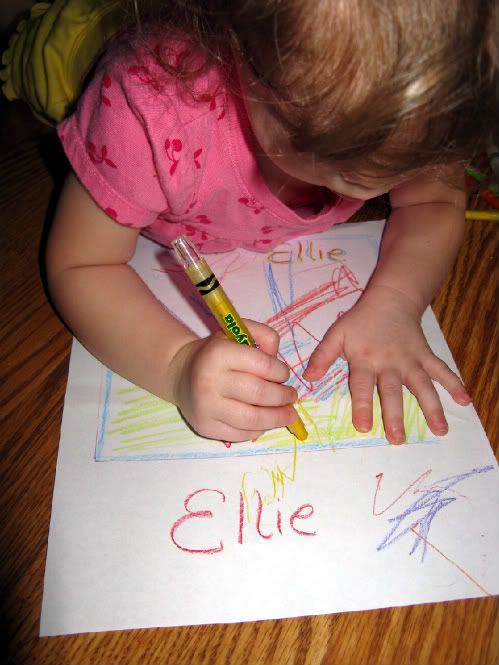 Day Three
(
learning about the Letter E
)--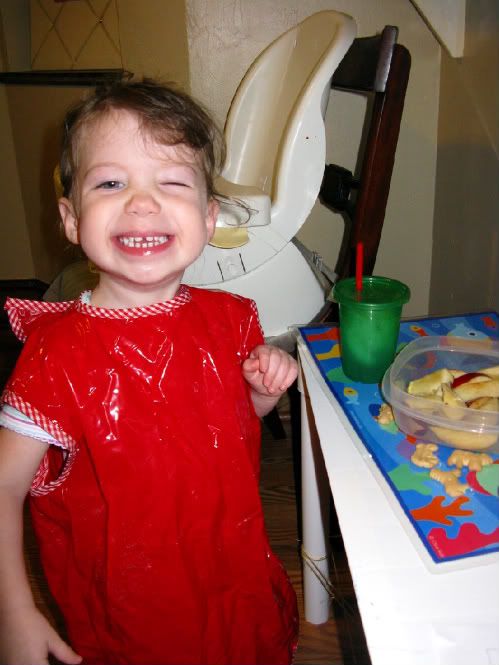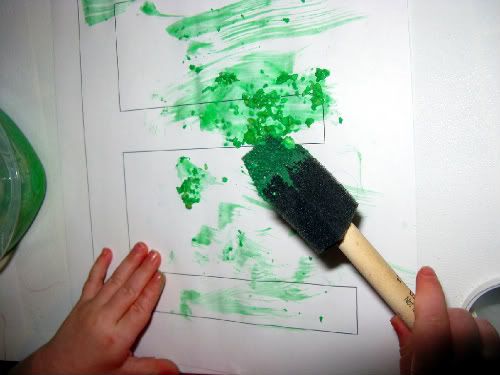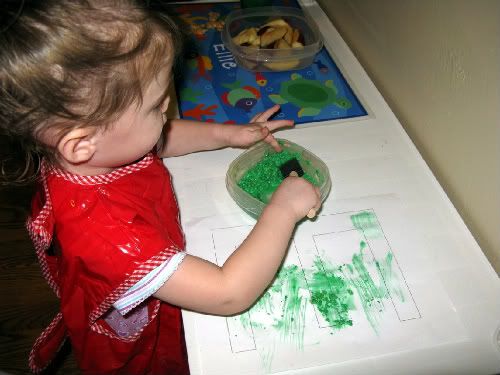 For more Tot School posts and great ideas for your child, visit this week's Tot School Round-up: