>> Saturday, December 5, 2009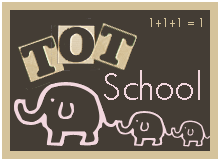 (The Little Lady is 29 Months)

One month.
That's how long we have gone without any formal learning activities. Traveling and a couple of weeks of sickness pretty much wiped out any time for much else.
But, this week we got back into the swing of things -- thanks to a "Freak" storm here in Houston, we were able to talk about Snow and the letter S!
This was the Little Lady's first hands-on experience with the white stuff, and she was overwhelmed with excitement. It was so much fun watching her little face, eyes sparking and dancing, as she watched the snow fall from "wayyyyyyyy up dere!"

Of course, a little "science" experimentation was part of our time outside -- tasting the snow flakes as they fell down!

I think this big, cheesy, ecstatic grin says it all!

When we had nearly turned into icicles, it was back to to the house we went for hot chocolate. It was hard getting the Little Lady back inside -- she did NOT want to leave the snow. To keep her occupied, I threw together a few activities for her to complete with the help of her grandma, who happens to be visiting us this week.

Activity 1: "S is for Snow" Color/Sticker Page

Activity #2: Snowman Scene Craft

Activity #3: Decorating Snowflakes

Activity #4: Making Stocking and Snowflake Christmas Decorations