>> Monday, October 26, 2009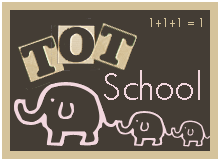 (The Little Lady is 28 Months)

Yes, it's a good thing I decided my plans will cover a two week period instead of one! I think we got two days of planned activities in this week.
I used "rice writing" (
I'm sure there is a more official name
) to start off our discussion of the Letter P. The Little Lady absolutely
LOVED
this activity -- she wanted to draw the letter over and over and over in the dish of rice. In addition to it being fun, I saw signs that this type of sensory play really helped solidify the letter for her. Later that night, she (
for the first time
) was able to "write" (
or draw
) her letter.
Next, we colored the letter P using dyed rice (
purple, of course
). This was also a hit, mainly because she loves using her glue sticks.
We started talking about Pumpkins, using window clings I picked up from our local Dollar Tree. Getting permission to put "stickers" on the window made her so "
esscited
!!!" Wow, she squealed a lot over those.
Life School
Our Little Lady made a
HUGE
leap this weekend: she finally,
FINALLY
played, on her own with friends
AND
went by herself to Children's Church. This is quite a big deal for us as she normally will not let us out of her sight when we are out and about (
regardless of who else is there and how well she knows them
).
(her favorite part of the entire day at the carnival -- PONY RIDES!)